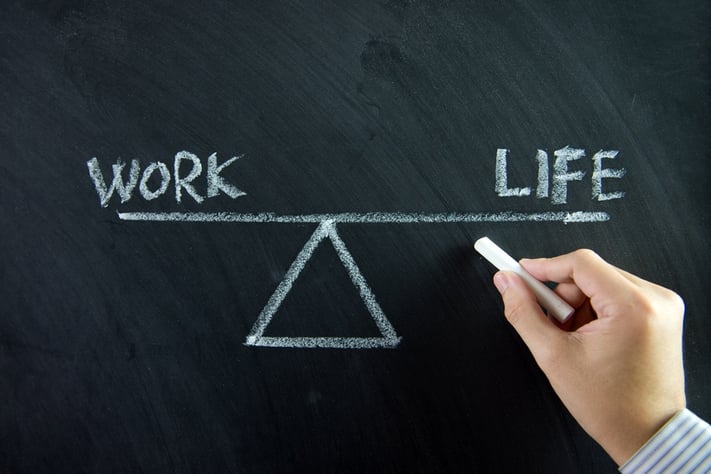 I had my midlife crisis when I least expected it. I was 32 yrs old and had achieved most of the goals I had set for myself. I was successfuly working for a young software company that was growing very fast. I had advanced from Sales Representative to Director of Sales and Marketing in less than 3 years. I was traveling the world on exotic vacations, driving an expensive European automobile and had started construction on a new home in an exclusive neighborhood. I had achieved and acquired much of what others, and the independent, fast-paced culture of the software industry, considered meaningful . . . but I wasn't happy or fulfilled.
Something was wrong with this picture. I had set and achieved things that, in the eyes of those around me, looked like success. I was consummed with professional and personal achievement. But the achievments and success had come at a cost. The cost was "a balanced life". When relationships take a back seat to other priorities things can fall apart quickly. Within a year of this realization, my wife and I separated (and later divorsed) and I left the company that had helped me achieve and enjoy so much. After several years of changing priorities I had developed a new approach to my work, relationships, recreation and other elements in my life.
Some time passed and I, with a team of 3 others, began creating a sales methodology that would become Value Based Sales - A Consultive Sales Methodology. Because of my own life experience I felt it was important to include a module in the course focused on Personal & Professional Goal Setting. . . how to create and maintain a work/life balance. My end in mind was for those who completed the course to take a more holistic approach to their personal and professional lives. This approach would allow them to improve both their professional performance by maintaining their personal quality of life.


We call this the Goal Matrix


The matrix looks at 5 goal categories: Professional, Financial, Relational, Personal and Spiritual. Your objective is to distribute and prioritize your goals within these categories throughout 5 periods of time: 1-12 Months, 1 Year, 5 Years, 10 Years and 15 Years. Once the Matrix is completed, it is necessary to evaluate your professional/personal balance and adjust your priorities accordingly.
Additionally, it is essential to evaluate, not only the balance, but the quality of your goals. Through research, we have found 7 principles to effective goal-setting:


They must be in balance.



They must be written.



They must be measurable.



They must have a time frame.



They must have consequences.



They must be prioritized.



They must have milestones.


Finally, creating a Goal Matrix is just the beginning. Setting goals is essential, but meeting them, meeting all of them, will allow you to grow both professionally and personally.
In the NEXT POST, we'll take a look a more in-depth look at how the Goals Matrix will improve both your personal and professional performance. To stay up-to-date on this series (and others), SUBSCRIBE to our blog posts HERE.