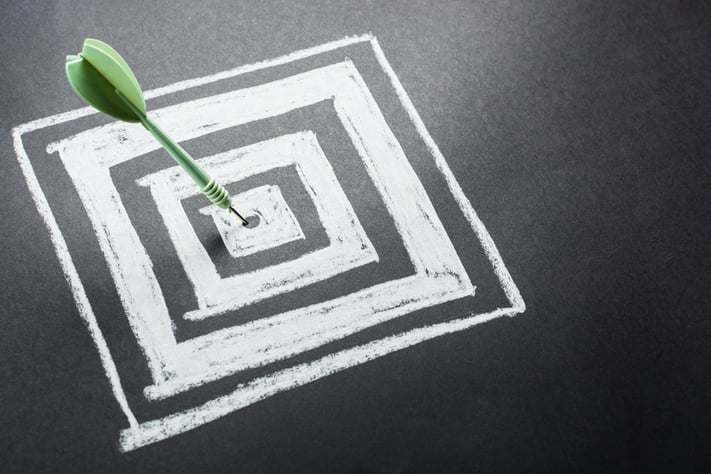 In our last blog, I shared my personal journey with work/life balance, and we discussed the importance of establishing harmonious professional & personal goals in your everyday life. Additionally, we introduced the Value Based Goal Matrix, a tool designed to help individuals plan and prioritize their goals in 5 different categories: Professional, Financial, Relational, Personal and Spiritual. This week, let's take a more in-depth look at how effectively using your Goal Matrix will improve both your personal and professional performance.
It might seem like common sense that establishing a peaceful coexistence between your work life and your private life improves your personal well being. Stress is a major cause of tension and unease in both households and health across the USA. In fact, business news website Inc.com reminds employees and employers alike that "healthcare expenditures are nearly 50% greater for workers who report high levels of stress."
But the benefits of a healthy work/life balance don't stop there. The same article cites a study of over 50,000 workers, finding that, "employees who believe that they have good work-life balance work 21% harder than those who don't." Additionally, global management consulting firm Hay Group conducted a study discovering that, "More than one in four employees at organizations who perceived no support for work/life balance plan to leave their employers within the next two years..."
The tangible and intangible costs of employee turnover cannot be overlooked, any more than the loss of productivity and work hours from retained employees due to stress and priority mismanagement. Work/life balance is an essential topic for employees and employers to have honest, authentic conversations about.
"Companies need to remember that organizations, ultimately, are made up of people..."
– Robin D. Richards, CEO, CareerArc
The first step to creating effective and balanced goals is evaluating what (and where) your current priorities are, and what needs to be done to successfully align them.
Download your free PDF: Value Based Goal Matrix today and start making changes in your own work/life balance!

To stay up-to-date on our latest blogs and content offers, SUBSCRIBE to our blog posts HERE.