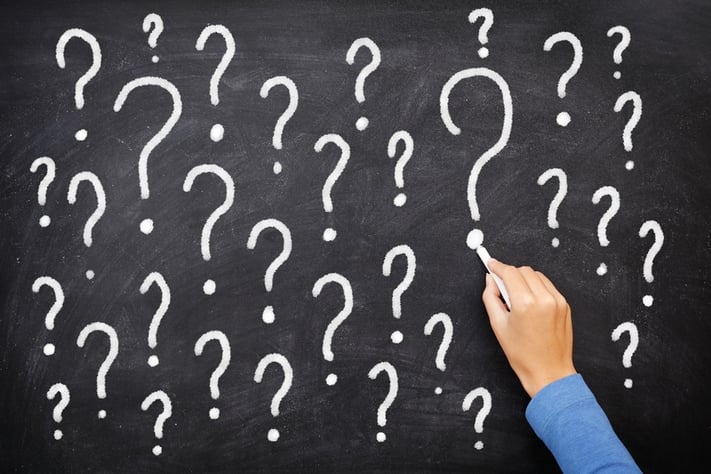 Questions, objections, obstacles. Whatever you call them, most sales and admissions personnel try their best to avoid them. Objections can stall a conversation, create interpersonal tension and, in some cases, prevent a deal from closing (or a student from enrolling). However, objections also mean your prospect is listening. They present an opportunity for you to understand their real issues and resolve their most pressing problems.
The most common objection, in any situation, is price. Other frequent objections include product/service (or program) features, commitment requirements (or enrollment deadlines) and location or delivery concerns. Chances are, you already know the most common complaints or questions prospects have when considering your product/service or school. You may even have pre-scripted answers, or time-tested ways to defuse or re-direct the challenge.
However, if you change your perspective to view objections as opportunities, you need to change the way you handle them. Rather than trying to bypass or avoid them as they arise, you need to confront them head-on before continuing the conversation. This prevents the objection from becoming an impassable obstacle later down the road.
Here are 4 ways to expertly handle Objections:
Explain: Disclose your company (or school's) perspective, or side to the story. Clarify your reasoning or justification for the decision. Remain objective, and avoid sounding either condescending or apologetic.


Refute: Correct any misinformation that exists within the objection, whether it is intentionally planted by external sources or simply a misunderstanding. Avoid making your prospect feel embarrassed about the misinformation, or they might become defensive.


Diffuse: Rephrase or remove the issue. When the conversation becomes emotionally charged, or the prospect is overstating or exaggerating the situation, it might be necessary to rephrase the issue in a more objective manner. Be tactful in restating the concern, and avoid sounding patronizing or indifferent.


3 Fs (Feel, Felt & Found): Acknowledge and address their feelings, while providing an example of an alternative result or experience. Example: I understand how you feel...Others have felt the same way...However, they've found...
Most importantly, don't be afraid to ask the difficult questions. If this objection isn't something that you can work through with your prospect, encourage them to be upfront about whether or not it might lead to the end of your converation. It may not be a pleasant exchange, but it's worth having sooner rather than later to save both you and your prospect time and investment.
To stay up-to-date on our latest blogs and content offers, SUBSCRIBE to our blog posts HERE.
Follow us on social media to be among the first see our upcoming video addressing this topic! Learn how to handle objections in a simulated situation featuring an admissions counselor and a prospective student.