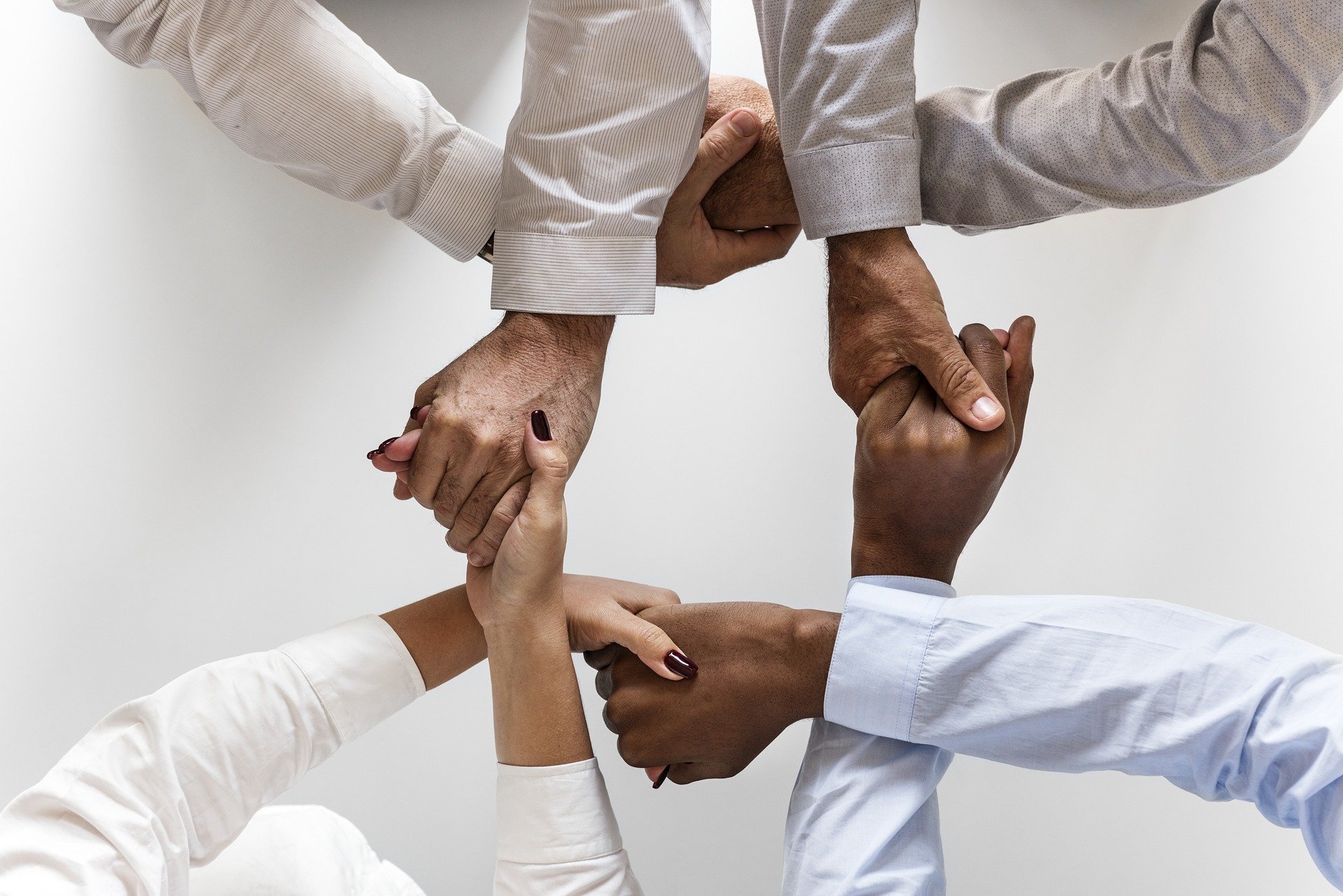 Building a strong, productive dream team doesn't stop with hiring the right people. A dream team takes initiative, works together, is productive independently and collectively -- but this doesn't usually happen naturally. As the leader, it's your responsibility to provide proper opportunities for growth and community building in order to improve quality and delivery of work. Here are 5 ways that you can facilitate the growth of your aspiring dream team.
Communication
Communication is 100% essential for team success. A team best succeeds when everyone is going in the same direction. Working toward a clear and visible end goal. Here are my five favorite forms of communication for workplace efficiency and productivity.
Weekly connect meetings
One-on-one meetings and check-ins
Messaging/text
Email
Conference calls
Goals
Employees are more motivated and inclined to perform well when they understand their teams purpose and have the end goal in mind. Then, working backwards allows each individual to understand how they can, and are expected to, contribute to the goal. From there, you establish distinct goals for each member of the team. You'll want to make sure each member's goals are consistent with their job description to assure buy-in, focus and execution.
Trust
Hire employees because of their skills, expertise, and compatibility. Be observant so you know when each team member has gained their bearings, assumes responsibility and ownership and runs with it. After all, you hired them to achieve great things and that won't happen unless you give and trust them with the reigns.
Involvement
Some team members jump at the opportunity to volunteer, commit, collaborate, and deliver while others are quiet and methodical and provide a fine-tuned, finished product. It's your responsibility as their leader to learn how to best facilitate involvement for everyone on your team. Know your employees and how each person is most comfortable working so you can encourage them as they naturally contribute their part to the team.
Culture
Have a designated individual, or individuals, that work to ensure that you and your team A.C.E. your team building. This person is responsible in upholding the three A.C.E. elements:
Accountability
Culture
Expectations
The idea behind having someone serve as the point-person for accountability, culture, and expectations is to take some of the weight off of your shoulders. Additionally, having a person who regularly practices and monitors these values provides an example for others in the organization to look to and learn from. Culture is particularly important for you in order to experience success in the other two - accountability and expectations. It's nearly impossible to have a dream team without a solid sense of the culture. It also contributes to a positive overall morale.
Want to learn more about A.C.E. or our other content offers? Click Here to SUBSCRIBE!