At Value Based, we're focused on maximizing the sales and marketing functions of your organization. When both departments work as one, they're more likely to achieve the your revenue goals. It's the optimization and synergy of these 4 P's within your sales and marketing departments that will make the difference.
---
People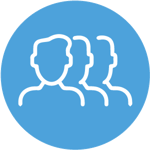 The negative cost of employee turnover, and the positive value of employee retention, cannot be overlooked. Especially when it comes to sales and marketing talent.
Having the right people for the job is essential for the other P's to deliver the results you need to improve revenues. As Jim Collins outlines in his bestselling book, Good to Great, it's key to select the right people for the right role within your organization. You have to give them the right "seat on the bus."
So if it's new or different people you need, we start there. Our people work alongside yours to advise and implement best practices and processes to source, screen, interview, select, hire, onboard and ramp up the individual with the right stuff for each job.
---
Promotion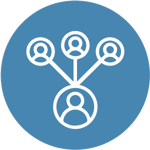 Someone once said that until something is sold, nothing happens in an organization. That's what makes sales and marketing teams so important. It's their job to establish brands, produce leads and close sales.
Once a product or service is market-ready, sales and marketing must make something happen. Whether you're in the start-up, ramp-up, expansion, or maturity stage of growth, it's the performance of your sales and marketing teams that will launch, scale and sustain your revenues.
If you need to grow your top line like never before through targeted promotions that align your sales and marketing efforts, we can help.
---
Processes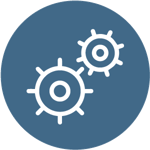 Michael Gerber's bestseller E-myth explains that most small/mid-size organizations don't succeed because the owner has failed to design, develop, document and delegate key business processes to others. These leaders are too reluctant or busy to equip others in order to free themselves up to grow their organization.
We tell our clients, "implementing a process is a process."
Sales and marketing teams need to be patiently and persistently developed until they're designed and in place. Then, a commitment to continuous improvement will take them to the next level. When your organization is at this juncture, you need a partner who's "been there, done that" to help you innovate, develop, implement and scale your revenues.
---
Presence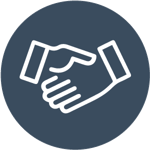 Presence is another word for culture. In addition to your organization's overall culture, your sales and marketing departments each have a culture or presence of their own. How would you describe the presence of your sales and marketing teams?
Do the departments share the same ultimate goal, like top-line revenues and bottom-line profits, instead of disassociated intermediate goals that don't reinforce each other? Are the department heads incented to lead in a common direction? Are they focused on complimenting and celebrating achievements of their respective goals?
Presence is critical for nurturing and sustaining the other P's. Without presence, you're at risk of achieving less than your desired results.