Jim Allen
Principal/Author
Prior to founding Value Based Inc., Jim founded and held the CEO position at Certified Software, the first PC accounting software certified by a national accounting firm and selected for distribution through over 7,000 retail computer stores. He also held the VP of Sales/Marketing positions in two technology and services (SaaS) companies, setting numerous records and earning prestigious awards.
His varied background and vision for building value (in both teams and companies), uniquely positioned him to see and respond to unmet needs in three specific—and vastly different—sectors: Software/Technology, Higher Education, and Manufacturing. Read More>>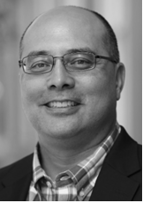 Vance Pascua
Senior Consultant
Vance has been Higher Education Admissions and Enrollment since 1987. In 2016, he joined Value Based, Inc. because he saw the opportunity to intentionally and strategically empower and enhance enrollment teams to dynamically present, promote and produce their ideal incoming class to become devoted alumni. Serving enrollment teams through training and coaching in the Value Based Enrollment Methodology re-centered his focus on what he cares most about and why he started an Admissions career years ago. Read More>>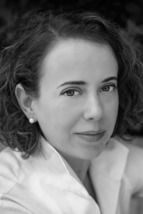 Cathy Garland
Senior Consultant
Cathy Garland joins the Value Based Team, bringing with her over 20 years in sales and marketing to a unique combination of Higher Education and Software/SaaS. Her experience with start-up SaaS companies—the challenges faced and the distinct requirements of sales for SaaS versus other product sales—and her reputation in Higher Education for delivering award-winning products, training, and support will foster the authentic innovation Value Based clients have come to expect over the last 28 years. Read More>>
Rod Friesen
Senior Consultant
Rod Friesen has spent most of his career in the food manufacturing business, starting in 1986 as manager of a regional steak and seafood chain and most recently (for the last 31 years) in the food processing industry as president of Truitt Brothers/Truitt Family Foods. At Truitt's, he managed a 12mm food processor located in Salem, OR, launched the first U.S. produced shelf-stable hummus, which four-years later represented over 30% of Truitt's revenue, and took an active role in all sales and marketing activities: Truitt's re-branding and brand-architecture development, product development, go-to-market strategies, as well as identifying and building keystone business opportunities. Read More>>
Melissa Chimento
Consultant, U.S.
Melissa is a successful healthcare sales professional having worked for American Medical Electronics, Intraocular Lens Implants and Allergan, Inc. having called on neurosurgeons, orthopedic surgeons, and ophthalmologists. She has been recognized as the top sales performer for each company she's worked for having consistently exceeded 100% of her assigned sales target while finding and developing new accounts.
In addition to revenue generation she's served as a liaison between sales and engineering and marketing departments, assisted in new product launches, the salesperson recruitment process, and technical product and sales training. She's also designed and represented lectures for doctors, pharmacists, and other hospital staff. Melissa has also started a direct sales organization of over 40 independent business owners in the Northwest. In 13 months her team brought in over $500,000 in revenues building a customer base of 400 active customers.
She holds a Bachelor of Science Degree in Marketing and Business Administration from Oral Roberts University. She, her husband and 3 young adult and high school age children live in Sherwood, a suburb of Portland, OR. Melissa is involved with her church on the worship team and prison ministry.


Mark Oronzio
Consultant, U.S.
Mark has held executive level P & L responsible sales and marketing positions for over 20 years with companies in the technology, retail and distribution industries. Most recently he served as the Senior Vice President of Inspiration Software. While at Inspiration he developed and led the US sales organization including the channel team, strategic relations, training resources, and operational staff. Mark simultaneously led the international business development team, including channel, sales, marketing and product management personnel. During his tenure he and his teams produced double digit growth year-over-year helping Inspiration become a household name in global education markets, while qualifying them for the INC 500 fastest growing companies 2 years in a row.
Mark's success at Inspiration has positioned him as an expert in the education technology industry. He's especially strong at conceiving and conveying the value of educational solutions and developing sales and marketing strategies that lead to profitable and sustained revenue generation. Before joining Inspiration Software, Mark held senior sales positions in computer retail, VAR, and distribution companies. Mark was part of the original team at Computer Business Systems, one of the pioneers in personal computing retail stores in Northern California. Mark has his own consultancy, Oronzio Consulting, LLC headquartered in Lake Oswego, OR.



David Lofthouse
Senior Consultant
Dave currently makes his home in Southern California, but, as a native of Michigan who was born to Canadian parents, he actually misses the cold. He formed an interest in Enrollment Management even before he graduated from College, working as a student worker in an admissions office. After graduating, his first day of full-time employment was spent at a seminar on Enrollment Management in Des Moines Iowa put on by Lee Noel and Randy Levitz. Early in his career he was provided an opportunity to serve in a leadership role in which he has continued at various places for 23 years. He has broad experience in managing the student services side of higher education including: Public Relations, Student Life, Residence Halls, Book Store, Reception, Security, Financial Aid, Student Discipline, Records, and Library. More specifically, his management has been closely related to Enrollment Management including the Marketing, Recruitment, and Admissions departments.
Dave is proud that he has hit growth targets and set records with the help of good people on the campuses he has served. In one case, the campus grew by over 60% in 5 years. He is excited about forming strong teams and working through challenges to bring institutions to a healthy position. When he is not deep in enrollment work, he enjoys good food, fly-fishing, wood- and metal-working, all kinds of home improvement, as well as building and flying model airplanes in competitions.