Cathy Garland joins the Value Based Team, bringing with her over 20 years in sales and marketing to a unique combination of Higher Education and Software/SaaS. Her experience with start-up SaaS companies—the challenges faced and the distinct requirements of sales for SaaS versus other product sales—and her reputation in Higher Education for delivering award-winning products, training, and support will foster the authentic innovation Value Based clients have come to expect over the last 28 years.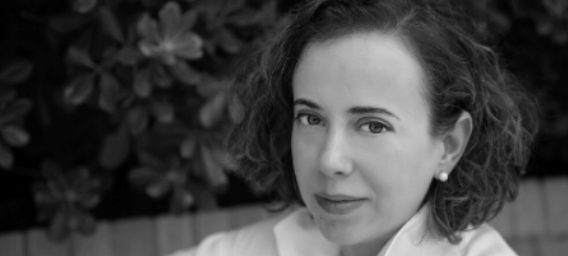 "We are glad to have Cathy Garland on board. Her vision and passion for educating Higher Education to challenge them to position for greater growth as well as her extensive experience in all positions of SaaS sales makes her uniquely qualified to serve our clients," said Jim Allen, CEO of Value Based Inc. "It's a natural transition from educating people on the need for online courses and how to do them right to educating people on the need for sales methodologies and how to implement them to show the value the school can provide a potential student. Her authentic heart, ability to innovate, and direct way of communicating is contagious. Our team is made better because of her."
"I'm excited to join the Value Based team. I brought Jim in to my company while I was the VP of Marketing & Sales and saw first-hand how valuable and results-creating his consultative selling training was for my own team," said Cathy. "Now I have the chance to combine what I've learned over the years with Jim's methodologies that are specifically tailored to the two sectors I care most about: Higher Education and Software/SaaS. I've been serving them for over 20 years and now I get to do so from the coaching and training side of things. I am blown away by the Value Based Team and the way they partner with clients. No other sales training program comes close in effectiveness and sustained results. And I would know!"
Cathy Garland last held the position of Vice-President at Edvance360 (formerly Scholar360), an award-winning SaaS LMS (Learning Management System), where she started as the third employee.
Since Edvance360 was the very first LMS, it disrupted the rather new Course Management Systems, moving online learning to be less centered on courses and more centered on the individual's learning path. In the beginning, much of her time was spent speaking and educating those in Higher Education that 1) online courses were the future (and encouraging them to get on board), 2) that online courses could be just as good as face to face courses with the right implementation of the right tools, 3) that schools didn't have to pay hundreds of thousands of dollars to get a great LMS, and 4) that SaaS was safe.
"It was a whole different world back then, as my SaaS counterparts will affirm," she says. "Facebook was new. Social networking was still seen as "a fad." I had numerous people in Higher Education tell me—with a serious face—they weren't quite certain the internet and online courses weren't 'of the devil'. Later, when the economic bubble burst and lavish training trips in Las Vegas were no longer acceptable, we began to serve corporations wanting to move their onboarding and employee training online to be responsible. Finally, we began supporting manufacturing clients who needed to ensure best practices were instilled across the entire company and the world, which required an LMS to do so...one that they could ensure both an employee on a factory floor could use on an iPad or an executive on a PC in a corner office."
When asked about her accomplishments while in her former position, she lists building a team of amazing stay-at-home-moms who sold and serviced clients as her greatest achievement. She also led her company to win the Software Industry's coveted CODiE Awards for Best LMS ten years running—a feat no other LMS has yet to achieve. Her last accomplishment before leaving was to shorten the sales cycle from an average of 12 months to less than 30 days by implementing new processes to serve leads, providing the value they needed sooner than those leads realized they needed them.
"I found in Saas sales, people tasked with 'creating a short list' were mostly lost, with the exception of those who had done this a time or two already. Most leads really didn't know what they needed and were overwhelmed by the options (there are over 250+ US-based LMSs at the time). So, instead of letting the potential client burn out my sales people with 3+ demos and free trial just to make a short list, then ONE MORE demo to answer tech-related questions, we truncated the process drastically. It was about providing value at the right times...even if the lead didn't know what the process should be or could be."
She now joins Value Based as a Senior Consultant, leading a team prepared to enhance VBI's own marketing, while bringing VBI clients in both Higher Education and software/SaaS her considerable experience.
Cathy also serves as an advisor to groups that rescue women from addiction and the sex industry. She mentors women in professional and personal development, helping them to define core personal values and build boundaries that enable them to live effective, fulfilled lives. She is married, chasing two children under five, and lives in Roanoke, Virginia. To connect with Cathy Garland on LinkedIn, click here.
About Value Based Inc.
Value Based Inc. is a boutique consulting company changing the sales and marketing culture and how both are viewed by the world, around the world. VBI does this by providing custom sales and marketing strategic plans based on a value-based selling and consultative selling best practices. Clients using our marketing and sales strategies to increase sales include companies as large as IBM, GE and 3M as well as hundreds of SMBs. Our custom strategic enrollment plans have been used by over 30 universities and colleges from throughout North America and Europe to increase enrollments.
For more information visit ValueBased.com.